Interesting article in Newsweek, seems for journalists, Sochi is already a mess.
Just goes to show what socialism can do for a country!
Check out some tweets from Sochi....
Stacy St. Clair, of the Chicago Tribune, found golden-brown water in her Sochi hotel when she turned on the tap.
"Water restored, sorta. On the bright side, I now know what very dangerous face water looks like."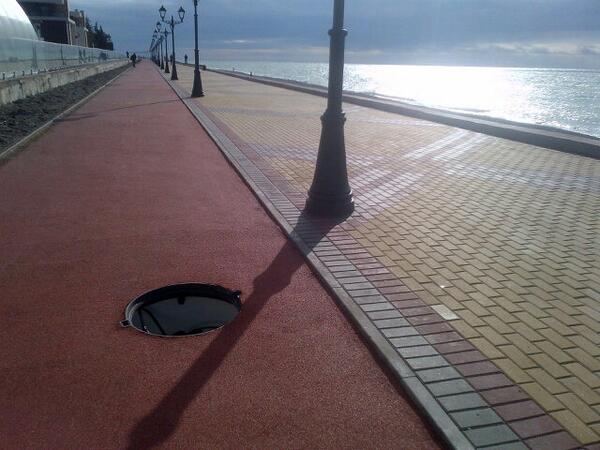 "Watch your step -- I've noticed on walkway and on sidewalks that not all man holes are always covered."
" For those of you asking, when there's no lobby in your hotel, you go to the owner's bedroom to check in."
For more, click HERE